Download the slide deck
Convince CEOs
You're sold on inbound marketing. You know that it's no longer a nice-to-have strategy and without one, you could be giving your customers to your competitors.
But your executives? They're not quite there yet.
They're focused on outbound marketing like trade shows and cold calling.
They feel your line of business is exempt and one that doesn't benefit from inbound marketing tactics (news flash: it does!).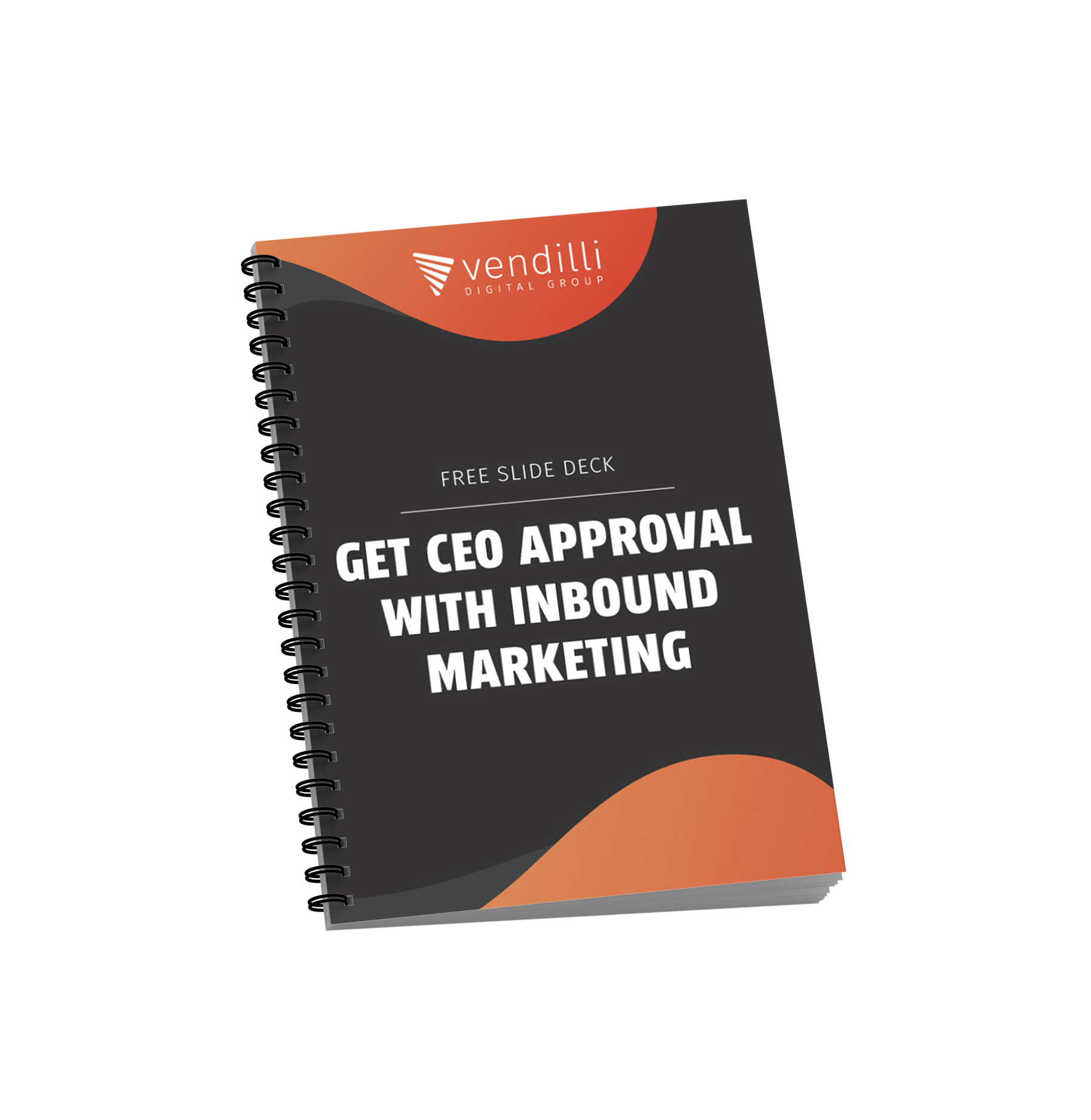 FREE Slide Deck: Get CEO Approval
Use this customizable slide deck to:
Pitch inbound marketing to your CEO
Shift the focus away from outbound tactics
Demonstrate the ROI and value it will provide to your company
Get budget approval
Use the form to download your copy today!
Talk With An Expert
A Team You Can Count On